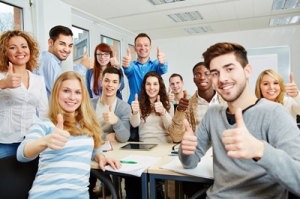 Your footprint in creating and procuring tech-intensive products:
In our brand new course Systems Engineering Basics we provide during two or three intensive days an overview on how to develop or acquire technology intensive products and services. During the course we start to build your common language for systems engineering and explain the dynamics of the systems development. We also discuss terms such as systems, lifecycles, requirements, technical project planning, integration, and systems architecture.
The course gives you a good footprint in better understanding the opportunities and challenges for your organization. It is suitable either as an overall orientation or as a preparation for our nextStep courses in Technical Leadership and Product Creation.
If you like standards and handbooks, it goes without saying that the course is aligned with the most recent versions of INCOSE Handbook, ISO/IEC 15288, and ISO/IEC 42010.
Code: DW101 | Level: Introduction| Length: 2-3 days | Language: English or Swedish (course material in English) | Ideal group size: 16 students| For more information, please contact Jonas Andersson, +46 707 7070 14, or indicate your interest here.

Audience
Systems engineering basics is suitable for everyone seeking an overall orientation on System Engineering. It is also a good first step to learn a lot more; perhaps as a starting point for your internal competence development program. The course is also a good brief recap or inspiration source for managers.
Outcome
After the course, you will have a fundamental understanding for terms and notions that are central for applying systems engineering in technology intensive organizations. You will also obtain an understanding how a development lifecycle works and how it can be adapted to your needs.
Themes
What is systems engineering and product creation?
The common language of systems engineering
Stakeholder requirements to validated product
From analyzed system requirements to verified system
Design, architecture, and integration
Introduction to technical [project] planning and systems engineering management
Would you like to learn more?
Fill out your contact information and we'll get back to you. We can conduct the course as company internal training, or as open education if we have a sufficiently large student group.